About | Hankia Pump
Pump category
About Hankia Pump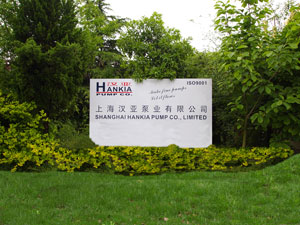 Hankia pump is the professional pump designer and manufacturer from China. Hankia pump dedicates to design and manufacture the excellent pumps according to international technical standards, such as ISO2858, ISO5199, API610, ISO13709 or specified project requirements by users from international market.

Until now, Hankia Pump can supply the full range of pumps applied to water, waste water, petroleum chemical liquid, oil, juice and so on. The pump catogeries contain (single stage and multistage) axially split case pump, multistage ring section pump (horizontal or veritcal type), end suction pump, close-coupled pump, inline pump, submersible sewage pump, vertical turbine pump, barrel case pump for extra high pressure, and self-priming pump.

Beside our standard currently designed and manufactured pumps, Hankia Pump also the qualified pump expert to design and manufacture the specialty pumps that is usually tailor made to your single projects.


Full pump range to water, waste water, chemical liquid, juice...
Hankia Pump have two big devisions of pumps. One devision focus on the pumps for water, waste water, sea water and boiling water and the other devision is the pumps for chemical liquid, petroleum oil, other corrosive liquid, juice, sugar, that is is applied to the liquid with various corrosive agents, flammable, high viscosity, high temperature or big gravity. We supplied a huge volume of pumps and systems for many international critical projects and the pumps have beeng working well. More and more new projects are going to be equipped with our products to make sure the golden image and to be classic application.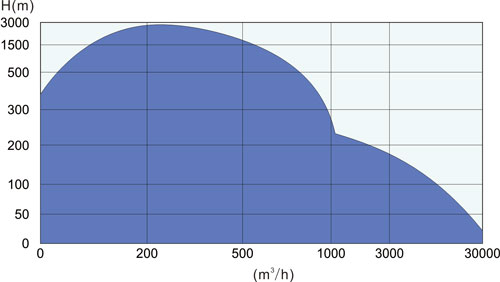 Ultra pump technology engineer team
We have a professional working team and experts to construct the reliable foundation for our products and service. We wish to have a new philosophy to succeed in our business and careers. Most of our staff is from the top Universities in China. Many of them have been working in pump industry even more years than the age of our company. We also keep the innovation of the skills and knowledge by training in our own company or cooperating with the pump research institutions or management consulting companies. The staff is taught that the quality product and its service is the only fact to prove Hankia is the right supplier. The staff is also trained to practice the events requested by such a goal.


Our mission
Manufactrue and design excellent, reliable pumps with reasonable prices
Present valuable service to users and atively to work with / assist them to solve the issues in application, maintenance
Keep innovation on the products to improve performance and efficiency to save energy
Supply quality pump with long time time and low maintenance
Continuously research the fluid technology and bring advantage to the society
Take responsibility to the successful carreer of the clerks
Keep the enterprise to grow continuously and stable return to shareholders