Submersible & sewage pump
Pump category
Pump selection tips
Submersible pumps are the centrifugal pump designed to function with the pump and motor submerged in the fluid to lift liquid from pits, ponds, basins, wells. Submersible pumps normally handle clean or dirty water or sewage with solids.

If the submersible pump are used for submersible sewage pump. The imeller and casing designs are different from the submersible pump mainly for clean water. It is the NS type non-clog sumbersible sewage pump with special semi-open impeller. NS non-clog sewage pump can be supplied with graining teeth on the impeller to grind or chop the waste. NS sewage pump is our generation non-clog sewage pump that is absoluted the best sewage pump on the world. Sometimes it can be use as waste water pump or sewage pump to dewater the light sewage.

SSP type submersible pump are mainly for clean water or rain water or flood water.

NX type dewatering pump is suitable to as the submersible pumps in the narrow wells, pits. Because NX dewatering pump has small bore diameter and the top axial discharge. NX dewatering pump is widely used in mining, irrigation, rain water, etc..
Submersible pump, sewage pump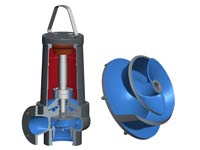 NS type is Hankia's new generation, non-clog submersible pump and sewage pump, centrifugal pump type, that is sometimes called waster water pump. Hankia's new generation non-clog sewage pump technology ensure the sewage pump to run at high efficiency in the long life span without any cloging even the sewage pumps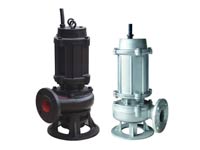 SSP type is the general submersible pump, sewage pump and waste water pump that is used to transfer the liquid with less solids and strips. It is also a nice dewatering pump for your application. After being equiped with choper and back vane impeller, the pump can be used to dewater the liquid with sand. SSP has stable quality and performance and widely used applied in the rain water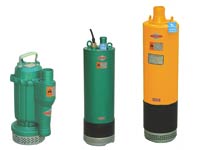 NX type is submersible pump and sewage pump that is mainly used as dewatering pumps in the industrial and municipal projects. The impeller can be multsitage to get high pressure. The dishcage port can be flanged type or screw type or fix by collar clutch. Portable installation allow the pumps to be installed freely. The water pumped pass through the channle between outline casing